L

LimousineFlint.com - Local Nightlife Information

Don't leave the Flint area without first trying these fantastic bars and restaurants! We've put together information on all of the best establishments in Wyandotte in hopes that you'll find a plethora of choices for your next party bus trip. Keep in mind that we're here for all of your bar hopping transportation needs as well!
Magdaleno Ristorante
152 Elm Street
Wyandotte, MI 48192
Phone number (734) 283-8200

---
You may have never thought of it this way before, but it is true. There is a real art to the preparation and presentation of Italian cuisine. Well, if that is true and we believe that it is, you will not find anyone who knows that art better than the chef who works at this establishment. All of the food here is absolutely terrific and the prices are very reasonable for what you receive. There is no doubt that you are going to enjoy the décor here which is best described as classy yet casual. The large selection of wines top off a great experience.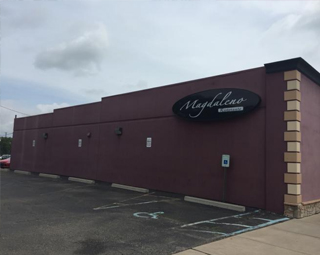 R.P. McMurphy's
2922 Biddle Avenue
Wyandotte, MI 48192
Phone number (734) 285-4885

---
We are talking classic comfort with exceptional food and spirits at a turn of the century pub setting. You are going to absolutely fall in love with the period murals and rich mahogany décor. One of the really great things about this place is that it is the perfect setting for a date or for a huge group. The wide ranging menu covers everything from hearty comfort foods to delicate seafood. There is always something new on the menu for those that are more adventurous. And the servers are amazing always greeting you with a smile and delivering prompt service.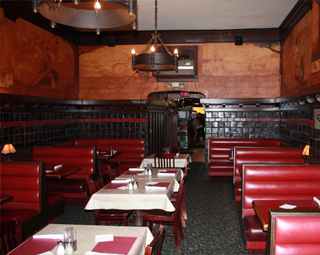 Portofino on the River
3455 Biddle Street
Wyandotte, MI 48192-6222
Phone number (734) 281-6700

---
There are so many amazing things that could be said about this establishment. But any discussion will have to begin with the views which are absolutely breathtaking. The menu definitely offers something for everyone. They do the little things here that you may not notice right off but that make a huge difference. The wine list and the beautiful china will blow you away. One of their signature dishes is beef burgundy, we would definitely recommend it. But all of their seafood entrees are so delicious that you can't go wrong no matter which direction you decide.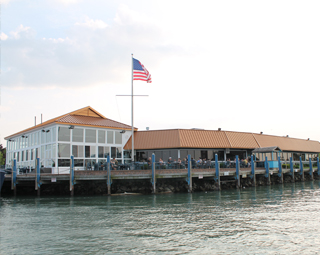 Nannas Kitchen
2962 Biddle Avenue
Wyandotte, MI 48192-5214
Phone number (734) 281-9093

---
A business doesn't last 30 years without doing something right. This is the epitome of a mom and pop establishment. They have won so many awards for what they serve up that we have lost count. Breakfast time is a special time here so if that is your thing you really can't go wrong visiting for your favorites and a cup of coffee. The Tabouli is absolutely phenomenal. It is a secret recipe so don't ask. The staff is very pleasant and will always make sure that you don't see the bottom of your cup or glass. One visit and this will become one of your favorite places.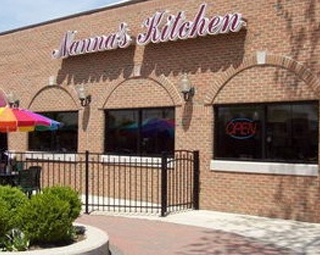 The Oak Cafe
1167 Oak Street
Wyandotte, MI 48192-4923
Phone number (734) 283-8380

---
You can't talk about this place without talking about their amazing craft beer offerings and signature drinks. Now, what is there to enjoy with your drink? Well, the short answer is much. Their burgers are absolutely huge and so tasty. And they have so many different types of burgers it may take you awhile to decide what your favorite will be. The staff is super friendly and they will put you at ease and make you feel very welcome. Happy hour is a fun time and offers some really good specials so try and find time to get there between 3 and 6 p.m.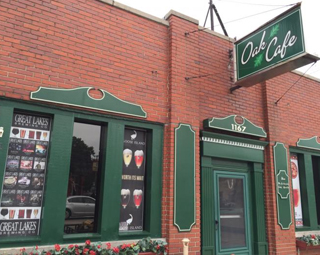 Camino Real Mexican Grill
3851 Fort Street
Wyandotte, MI 48192
Phone number (734) 258-8790

---
A fairly new addition to the area, the staff and the owners are all about serving the highest quality and tastiest food you can imagine. They use only fresh, high quality meats and produce. Just wait until the aromas hit you, you will be in another state of mind and you won't care about anything else. Try their fajitas, wow, they are out of this world. For an appetizer, order a Botana to get things rolling in the right direction. All of the usual suspects are here on the menu but the difference is your taste buds will be dancing a jig. Make this a regular stop, you will not be sorry.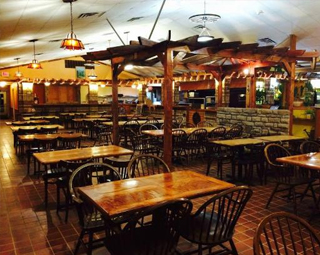 Events in & around the Area
First Frost Fine Arts & Craft Fair
Annual Flint Holiday Walk
YMCA Santa Run/Walk
Davidson Pumpkin Festival
Michigan Renaissance Festival
Flint Comix Secret Con
Flint Festival of Quilts
Fox 66 Fall Festival
Crim Festival of Races
Downtown Flint Carnival
Fenton Art Walk
Annual Wine Tasting