L

LimousineFlint.com - Local Nightlife Information

Don't leave the Flint area without first trying these fantastic bars and restaurants! We've put together information on all of the best establishments in Trenton in hopes that you'll find a plethora of choices for your next party bus trip. Keep in mind that we're here for all of your bar hopping transportation needs as well!
Round House BBQ
2760 W Jefferson Avenue
Trenton, MI 48183-2805
Phone number (734) 671-6100

---
Are you ready for some barbeque? You will be when you step foot in this venue. If you want a recommendation, then you by all means you need to order the pulled pork, the brisket or the ultimate treat, pork nachos. Now, keep in mind that you might have to wait for a bit when you visit because this place is extremely popular. But good things come to those who wait. The service staff is friendly and amazing in the way that they treat each and every patron. You will feel like a special person when you leave.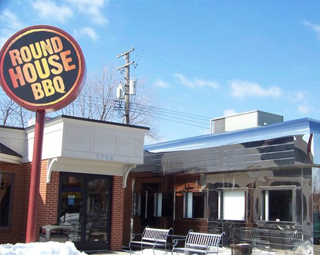 Sibley Gardens
916 W Jefferson Avenue
Trenton, MI 48183-1223
Phone number (734) 285-1707

---
When you have been in business for over 60 years, there must be a good reason for it. And there is. When you serve great meals and you treat customers with great respect, you have an awesome combination. The staff here is committed to providing the finest quality food, drink and service. Their signature dishes include steaks, veal, seafood and pasta options. The quality here is through the roof and you will not be disappointed with anything we can promise you that. The atmosphere is relaxing and you will be able to sit back and chill out for awhile.
Savannah's
2156 West Jefferson
Trenton, MI 48183
Phone number (734) 692-5888

---
You will feel completely at home while dining at Savannah's. What a great relaxing atmosphere. The wait staff are extremely friendly and they are always accessible. This is one of those venues where you can enjoy a full course meal or if you just want to join friends for drinks it serves that purpose just as nicely. What can you expect in terms of food? Only the choicest steaks, fresh seafood, and exquisite pasta dishes. The full bar is a great compliment to your dining experience with its wide selection of wine, beer and liquor.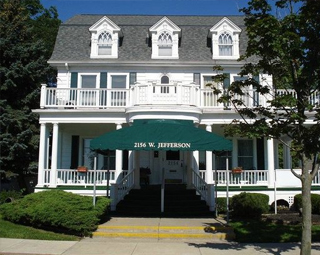 Cafe West
2775 W Jefferson Avenue
Trenton, MI 48183-2804
Phone number (734) 676-2233

---
Are you into seafood? Then you need to get to Cafe West as quickly as possible. The deliciousness of the seafood here is beyond belief. But even beyond that, you need to check out their steaks, chicken, entree salads and appetizers. The full bar is absolutely phenomenal and it is stocked with a very nice, inexpensive wine list, a great selection of liquor and a tremendous variety of local and imported beer. The Chef here never disappoints, he puts his heart and soul into every meal that leaves the kitchen.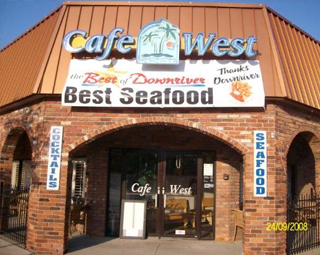 Pit Master Barbeque
4407 Fort Street
Trenton, MI 48183
Phone number (734) 301-3861

---
Hard work and dedication to providing the absolute best are a tradition at this venue. The owner and chef grew up with a love for cooking. Everyone knows that authentic southern cooking is the best comfort food around. And if you are worried about what it is going to cost, don't because they have some of the most reasonable prices around. They start the process of this special cooking in the early hours of the morning. You have to take your time enjoying the meat here which is smoked to perfection and so tender and moist.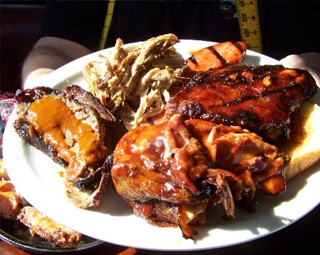 Classics Tavern
2591 Fort Street
Trenton, MI 48183
Phone number (734) 307-3352

---
Wow is all we have to say about this venue and it is really all that needs to be said. The beer prices are totally out of this world. And the pizza is going to rock your world when you sample it. If you need some entertainment, no problem, there is a bowling lanes that is a part of this establishment. There is a very cool outdoor area that has a huge outdoor fireplace and believe us, this is where you get a chance to truly relax. Catch up on the big game with one of the large flat screens or just have a conversation, either are possible at this unique venue.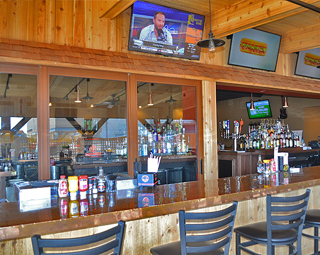 Events in & around the Area
First Frost Fine Arts & Craft Fair
Annual Flint Holiday Walk
YMCA Santa Run/Walk
Davidson Pumpkin Festival
Michigan Renaissance Festival
Flint Comix Secret Con
Flint Festival of Quilts
Fox 66 Fall Festival
Crim Festival of Races
Downtown Flint Carnival
Fenton Art Walk
Annual Wine Tasting