L

LimousineFlint.com - Local Nightlife Information

Don't leave the Flint area without first trying these fantastic bars and restaurants! We've put together information on all of the best establishments in Taylor in hopes that you'll find a plethora of choices for your next party bus trip. Keep in mind that we're here for all of your bar hopping transportation needs as well!
Malek Al Kabob
22371 Goddard
Taylor, MI 48180
Phone number (313) 203-2067

---
This place is king of the kabob. In fact, that is exactly what the name means. You will find the tastiest and most authentic Middle Eastern food here hands down. Your experience starts off with a bread basket that will kick things off properly. It seems like an odd thing to rave about garlic dip but when you try what they have here you will understand why we mention it. In addition to the great food, you are going to absolutely love the staff here. If you like being treated in a very special way, then you need to get to Malek Al Kabob soon.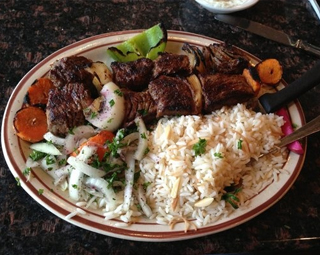 Pete's Place
12245 Telegraph Road
Taylor, MI 48180
Phone number (734) 374-0088

---
Pete's Place is known for a number of things, but first and foremost it is known for flavorful foods and for extreme hospitality. The servers here are the friendliest around. But one thing you can expect when you step inside of Pete's is quality and quantity. The portions that they serve up are absolutely huge so no worries about leaving hungry. Actually, you could call that comes out of the kitchen home cooking. Regulars are called by their names. We highly recommend you sample the legendary loaded baked potato, you really don't know what you have been missing.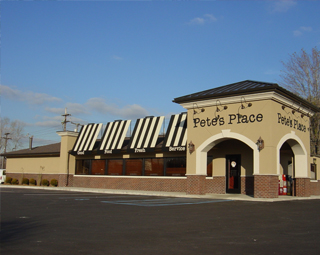 Pia's Pizzeria
21142 Ecorse Road
Taylor, MI 48180-1835
Phone number (313) 383-1309

---
If you want some of the tastiest pizza and pasta in the area, you need to get to Pia's. This is what is called old school Italian cuisine. We highly recommend the lasagna and hand tossed pizza. And one thing you are going to love about Pia's is they are consistently delicious. Something that will add a lot to your experience is the way the staff will treat you. They are insistent on making sure that you have the time of your life and will be there when you need something. Did we mention the well stocked bar? Now, you know they have everything you need at this location.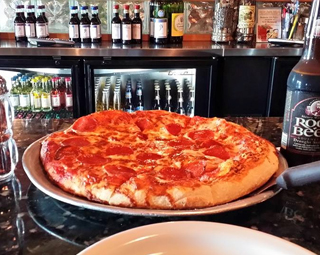 Lakeshore Grill
23000 Eureka Road
Taylor, MI 48180
Phone number (734) 374-5436

---
Reasonable prices headline this establishment. They also serve a complimentary dessert with your lunch or dinner order. And for a real treat, this is where you can still get Sander's hot fudge cream puff. If you are into healthier fare, check out the salad choices they have. This is not a fancy fine dining affair but it is a place that is clean and pleasant and serves very good food in a cozy setting. Everything is delicious and presented well. The wait staff is wonderful, they actually seem like they don't mind being at work and pleasing the customers.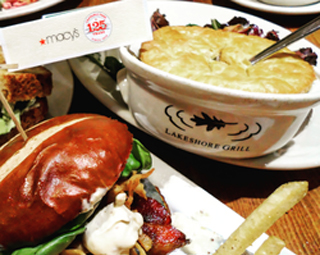 Bierkeller Tavern and Eatery
20085 Goddard
Taylor, MI 48180
Phone number (734) 250-7358

---
It is truly hard to know where to begin when describing an experience at this venue. But if you love beer, that may not mean much anyway because they have it all here. Over 30 beers on tap, specialty house cocktails, craft liquors, carry our growlers and a great menu. What more could you really ask? The interior is perfect as well and will put you right in the mood. It is rustic and casual. Much of the menu has a German flair to it but all of the selections are super tasty and filling. This is a place that you will be giving a thumbs up to.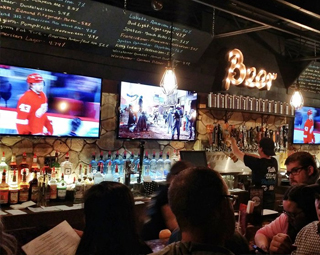 Matador
26747 Van Born Road
Taylor, MI 48180-1062
Phone number (313) 292-6364

---
Authentic Mexican at its very best. You just can't beat their signature dishes which include tacos, Botanas, enchiladas and quesadillas. You will feel like you have been transported to Mexico. Many people say they have the best Botanas in the area. All of the servers are super friendly and certainly aim to please. And they certainly do not skimp on the amount that they bring to your table. You will have enough left over to provide you with a meal or two after you leave. One more thing, make sure you check out their margaritas, enough said.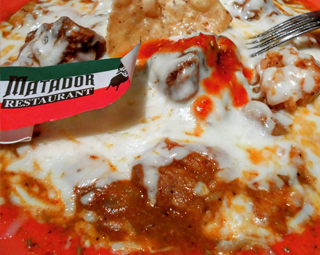 Events in & around the Area
First Frost Fine Arts & Craft Fair
Annual Flint Holiday Walk
YMCA Santa Run/Walk
Davidson Pumpkin Festival
Michigan Renaissance Festival
Flint Comix Secret Con
Flint Festival of Quilts
Fox 66 Fall Festival
Crim Festival of Races
Downtown Flint Carnival
Fenton Art Walk
Annual Wine Tasting