L

LimousineFlint.com - Local Nightlife Information

Don't leave the Flint area without first trying these fantastic bars and restaurants! We've put together information on all of the best establishments in Plymouth in hopes that you'll find a plethora of choices for your next party bus trip. Keep in mind that we're here for all of your bar hopping transportation needs as well!
Cantoro Italian Market
15550 N. Haggerty Road
Plymouth, MI 48170
Phone number (734) 420-1100

---
Another way that you can avoid going to one of those chains. This is a local favorite and where you are going to find some of the most outstanding food you have ever had anywhere. It doesn't matter which choice of pizza or pasta you order, you are going to have your taste buds enjoying every second of every bite. There is also a market attached which means you can purchase some of the fresh ingredients that are used by the cooks here. By the way, try the cheese cake, talk about smooth. Also, the quantity you will receive will make your eyes pop out so expect to leave with some great leftovers.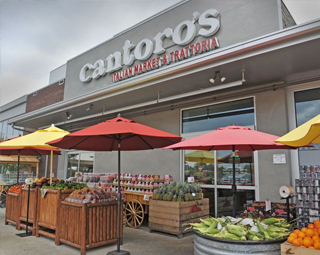 Karl's Cabin
6005 Gotfredson Road
Plymouth, MI 48170
Phone number (734) 455-8450

---
If you love the feel and coziness of a log cabin, then you need to visit here very soon. We are talking rustic charm, friendly service and a very large made from scratch menu. It doesn't matter what cuisine is your favorite because you are going to find it here with everything from hand cut steaks, fresh seafood, barbeque, fresh pasta, burgers, artisan sandwiches and daily chef features. Do you like craft beers? Well, throw some of the best in the mix as well. Talk about a special treat that you don't want to miss, this is it.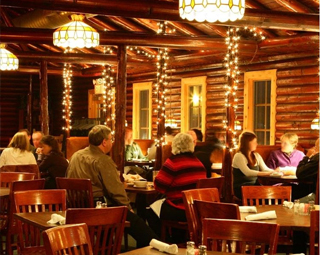 Aqua Fine Dining
413 Main Street
Plymouth, MI 48170
Phone number (734) 335-7474

---
Haven't you had enough of fast food and the usual chains? Why not check out one of the more unique experiences in Plymouth. Aqua is where you can go for fine dining that will actually live up to its reputation. There are so many dishes listed that ate just different that you have to experience them to really understand. But then, that is part of the fun too. The atmosphere is relaxing and elegant which makes for a very pleasant night out. And don't forget to order one of their well mixed cocktails and some dessert.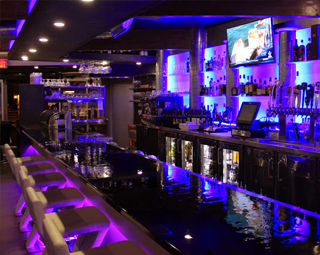 Compari's
350 S Main Street
Plymouth, MI 48170
Phone number (734) 416-0500

---
To begin with, we have to tell you that this place is family owned and that means a lot nowadays. Conveniently located in beautiful downtown Plymouth, the menu items are prepared daily so no worries about getting anything frozen. When it comes to the food here, you just can't beat the good old brick oven pizza which is made from scratch and with the finest ingredients. Also, this place has won awards for its wine selections. The bar is fully stocked and includes a wide selection of Michigan beers. Now you just can't beat that combination.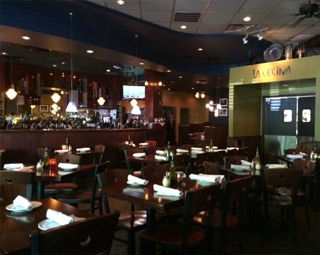 The Sardine Room
340 S Main Street
Plymouth, MI 48170
Phone number (734) 416-0261

---
This is the go to place for fresh oysters and seafood. But it is also important to know that they offer small land large plate menus which feature American bistro fare. The owners believe in patrons being able to dictate their dining experience. So, with that in mind, you can construct a meal which includes any combination of snacks, sides, and raw bar items. If beef is your flavor, try their Kobe flat iron steak. It is so large you will need to share it with someone else at the table. The bar program here offers a touch of sophistication and completes the perfect dining experience.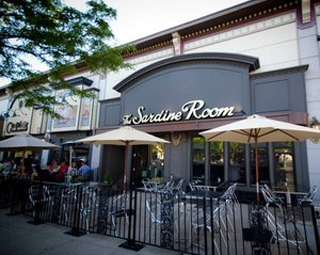 Cellar 849
849 Penniman
Plymouth, MI 48170
Phone number (734) 254-0275

---
If you love pizza, then you need to get to Cellar 849 as soon as possible. You will feel like you have been transported to Naples. Simple and authentic Neapolitan style pizza made from the finest ingredients in a wood-burning oven cranked to 900 degrees will have you on your knees begging for more. They also offer some delicious wines to complement each bite of pizza that you take. And did we mention the crazy variety of toppings you can get on your pizza like brussel sprouts? Greta place for a date night.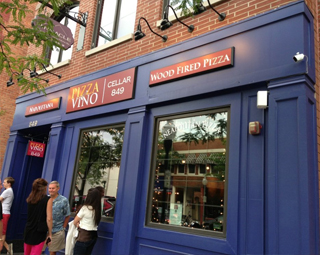 Events in & around the Area
First Frost Fine Arts & Craft Fair
Annual Flint Holiday Walk
YMCA Santa Run/Walk
Davidson Pumpkin Festival
Michigan Renaissance Festival
Flint Comix Secret Con
Flint Festival of Quilts
Fox 66 Fall Festival
Crim Festival of Races
Downtown Flint Carnival
Fenton Art Walk
Annual Wine Tasting