L

LimousineFlint.com - Local Nightlife Information

Don't leave the Flint area without first trying these fantastic bars and restaurants! We've put together information on all of the best establishments in Livonia in hopes that you'll find a plethora of choices for your next party bus trip. Keep in mind that we're here for all of your bar hopping transportation needs as well!
Fleming's Prime Steakhouse & Wine Bar
17400 Haggerty Road
Livonia, MI 48152
Phone number (734) 542-9463

---
Get ready for a memorable experience at this exceptional steakhouse. The menu is so varied and everything is cooked to absolute perfection. The menu features the finest selection of USDA Prime steaks as well as an award winning list of 100 wines by the glass. And believe us, you are not going to beat the prime rib at this venue. All of the sides are very tasty. And we have to say that the service staff is just amazing. If you have any problems or questions, just mention it and something will be done to rectify the situation. How refreshing.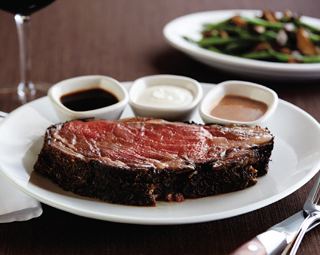 Mitchell's Fish Market
17600 Haggerty Road
Livonia, MI 48152-2682
Phone number (734) 464-3663

---
Mouthwatering seafood, steaks and romance. Can you ask for anything more? All this place wants to be is your number one choice when it comes to picking out a restaurant for the most memorable dining experience ever. There is a commitment to freshness here that is unparalleled. There is a raw bar, open kitchen and a fish case displaying the catch of the day. The chef is always available to discuss anything that is on your mind. And your server will be more than happy to walk you around the menu and explain anything.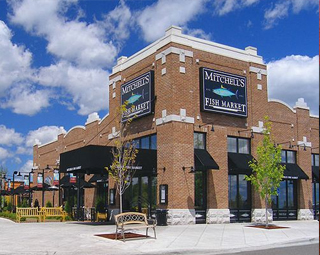 Thomas's Family Dining
33971 Plymouth Road
Livonia, MI 48150
Phone number (734) 261-8890

---
It won't take you long to see that the customer is put first in everything that is done at this fine establishment. Warm hospitality is always on tap at Thomas's Family Dining. Their reputation has been built on serving high quality homemade food at reasonable prices. The atmosphere is clean and very inviting. But to be honest, this is much more than a restaurant. It is a passion, a passion for quality and to provide the best possible product and customer service. They even have Polish offerings if you are in that kind of mood.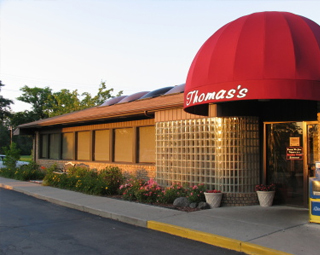 Las Palapas
33308 Plymouth Road
Livonia, MI 48150-1719
Phone number (734) 762-7003

---
A lot of the dishes that come out of the kitchen at this establishment are from the home town of the owners which is Jalisco, Mexico. Get ready to have your choice of all of the classics including tacos, enchiladas, quesadillas and burritos. Their signature dish is the Empapelado Marino-fresh shrimp, scallops and tilapia with sauteed vegetables and covered in their special queso. Also, their ice cold margaritas are phenomenal with five different kinds of fruits. Experience some of the best cuisine and service in the area.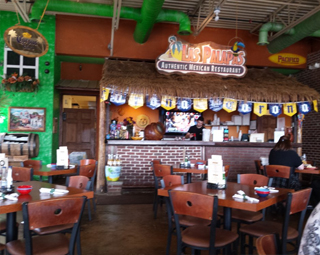 Eastside Marios
31630 Plymouth Road
Livonia, MI 48150-1934
Phone number (734) 513-8803

---
The place literally has everything. Bring the kids. We promise that no one will leave hungry. But we insist that you must start with an appetizer. Try one of their bruschetta and just listen to the yummy sounds flowing from your tummy. All of the usual suspects are here, we highly recommend the penne pasta with Italian sausage and peppers. And there is no scrimping on anything, you will be able to completely fill up and then some. The customer service is also excellent, you will love the way you and your group are treated.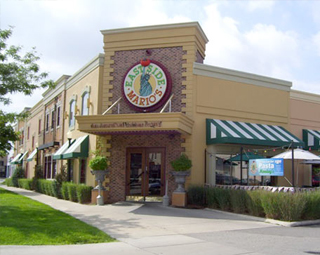 Champps
19470 Haggerty Road
Livonia, MI 48152
Phone number (734) 591-3334

---
This is the place you want to be if you are into a friendly atmosphere. Locals love catching up on the news of the day as well as catching the game. Neighbors become friends at this venue. Get ready for some good old made-to-order comfort food. If you can't find what you want on this menu, you probably should not be looking. The wait staff is very prompt and attentive and love to make sure you are well taken care of. You will love the size of this place as well, there is plenty of elbow room and numerous large flat screens.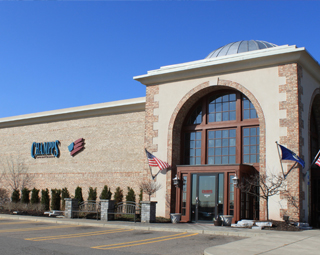 Events in & around the Area
First Frost Fine Arts & Craft Fair
Annual Flint Holiday Walk
YMCA Santa Run/Walk
Davidson Pumpkin Festival
Michigan Renaissance Festival
Flint Comix Secret Con
Flint Festival of Quilts
Fox 66 Fall Festival
Crim Festival of Races
Downtown Flint Carnival
Fenton Art Walk
Annual Wine Tasting