L

LimousineFlint.com - Local Nightlife Information

Don't leave the Flint area without first trying these fantastic bars and restaurants! We've put together information on all of the best establishments in Grand Blanc in hopes that you'll find a plethora of choices for your next party bus trip. Keep in mind that we're here for all of your bar hopping transportation needs!
Little Joe's Restaurant
11518 S Saginaw St
Grand Blanc, MI 48439
Phone number (810) 694-8391

---
Don't leave Little Joe's Restaurant in Grand Blanc without first trying the Stromboli or their sought after fish tacos. The interior is extremely charming, there is a warm, bright and cozy feel to the atmosphere. The beer selection isn't disappointing in the least either. The prices are very reasonable and because of that, you will be able to have an extra growler to take home. You're going to love the friendly staff here at Little Joe's and if you have kids, bring them along, it is a very friendly atmosphere that appeals to and services all. Entertainment abounds with several screens to make all of the sports fans happy.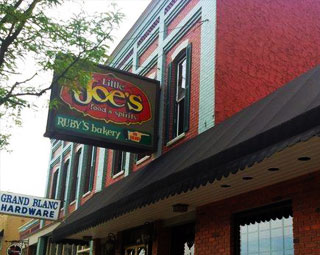 Luca's
Chophouse
12793 S Saginaw St
Grand Blanc, MI 48439
Phone number (810) 603-0380

---
Are you looking for an elegant eating experience? If so, don't leave Grand Blanc without first trying this restaurant and bar. The decor is modern and classy. This is one of those places where every course that you get served is not only well prepared but also well presented. The salmon filet is a favorite and will not come dried out like you would get at many establishments. The steaks are always done perfect, and the waitstaff here is always exceptionally friendly to all those who walk through the doors. Give them a visit the next time you're looking for steak or anything of top notch quality.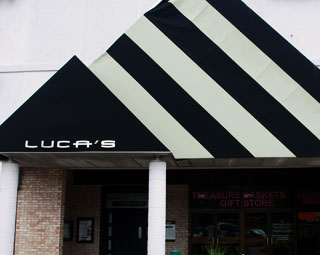 Paddy McGees Irish Pub
5270 Perry Rd
Grand Blanc, MI 48439
Phone number (810) 695-5960

---
Paddy McGees Irish Pub is the place to be for a bit of Irish hospitality. Not only is this pub popping on St Patrick's Day, it's constantly offering unbelievable deals on beer and cocktails. The corned beef sandwich will make you feel you're right in Ireland, not Grand Blanc. What is your pleasure, breakfast, lunch or dinner, they have it all here. This is truly one of those places that is great for any kind of occasion so if you want to bring a date feel free or if you have a group of friends that you would like to spend a night out with, it works equally well for that as well. You will definitely want to try out happy hour on Monday nights, the prices will astound you.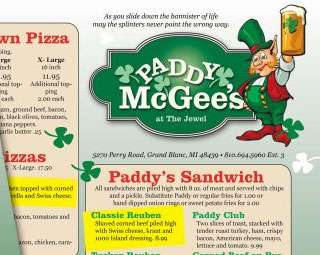 The Grafted Root Eatery
12235 S Saginaw St
Grand Blanc, MI 48439
Phone number (810) 603-7121

---
Where else can you find a completely organic restaurant in Grand Blanc? You can't go wrong with a trip to the Grafted Root for a fantastic eating experience. The Blueberry French Toast and Frittatas are something you'll have to try more than once. Order a mimosa so you can loosen up a bit and get relaxed, theirs are absolutely delicious. The decor here is that of a quaint and adorable interior with a little bit of chic added in. The staff has been well trained and they certainly know how to treat a customer and they are very knowledgeable about everything going on in the restaurant. You will be very happy you checked this place out.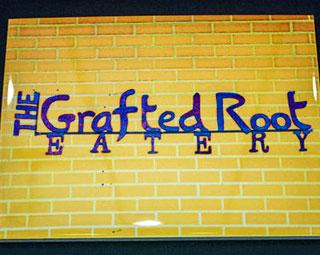 Crossbow
Inn
11310 S Saginaw St
Grand Blanc, MI 48439
Phone number (810) 695-0720

---
The people of Grand Blanc can't be wrong, they've voted Crossbow Inn the best place to get a burger in town. We certainly can't disagree. Not only are the burgers great, but their entire selection of lunch and dinner food is sure to settle your stomach and do so much more. Talk about satisfaction. The ice cold beer is just icing on top of the cake and the variety that you will have to pick from is phenomenal. One thing that you will definitely want to try are their nachos, they are amazing. We suggest that you take your time here, in the end, you will walk out with a smile on your face. One more thing, refills won't be a problem with the crew that works here.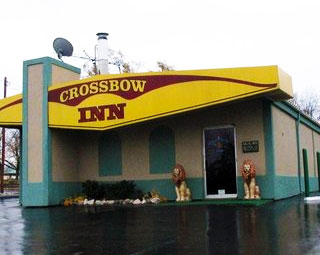 Grand Blanc
Inn
G 5313 S Dort Hwy
Grand Blanc, MI 48439
Phone number (810) 344-9622

---
If you're a fan of the sports bar experience, you're going to love the local Grand Blanc Inn. The fish and chips is probably the best part of the menu, although, you can't go wrong with their burger. One other amazing options to consider is their pizza, it is absolutely phenomenal. The atmosphere could best be described as laid back and relaxed. We realize that customer service is a dying art in our society but not at this establishment. They are keeping it alive and well as the servers really seem to care whether you have an amazing time or not. Ask your waitress about the daily drink specials for the maximum savings.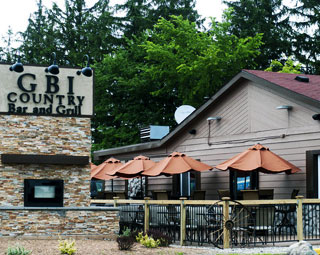 Events in & around the Area
First Frost Fine Arts & Craft Fair
Annual Flint Holiday Walk
YMCA Santa Run/Walk
Davidson Pumpkin Festival
Michigan Renaissance Festival
Flint Comix Secret Con
Flint Festival of Quilts
Fox 66 Fall Festival
Crim Festival of Races
Downtown Flint Carnival
Fenton Art Walk
Annual Wine Tasting