L

LimousineFlint.com - Local Nightlife Information

Don't leave the Flint area without first trying these fantastic bars and restaurants! We've put together information on all of the best establishments in Flint in hopes that you'll find a plethora of choices for your next party bus trip. Keep in mind that we're here for all of your bar hopping transportation needs as well!
Italia Gardens
of Flint
3273 Miller Road
Flint, MI 48503-4601
Phone number (810) 720-4112

---
Do you love historical sites? Well, if you do, you are going to want to visit this establishment as it was the first Italian restaurant in the city of Flint and it is still going strong. It all began with serving spaghetti and meatballs and it has grown to having a very extensive menu. The key is in the sauce and they have a sweet tomato sauce that makes everything just scrumptious. The side bread is always hot and is the perfect complement to any of their entrees. Check out their special pricing on Monday and Tuesday.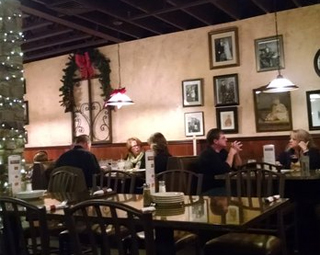 Redwood
Lodge
5304 Gateway Center
Flint, MI 48507-3930
Phone number (810) 233-8000

---
When we say the words casual upscale dining it may sound like an oxy moron but when you visit this place you will see that it actually works really well here. What this place features is absolutely amazing: award winning beer, mesquite grill, fusion sushi, raw bar, wood-fire pizza oven, wild game, fine wine cellar, wine bar and martini lounge., premium liquors, live music and much more. Their steaks are unbelievable, you are going to make this your go to destination we promise you, all it takes is one visit.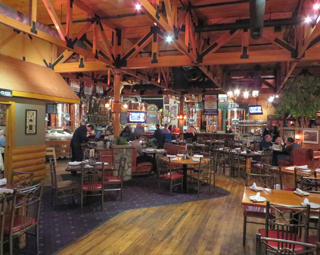 Grill of
India
2105 S. Linden Road
Flint, MI 48532
Phone number (810) 230-7090

---
Do you like spicy food? Here, you can have it any way you want it. You can make your meal hot enough to burn your mouth off or mild or anywhere in between. You can always count on their nan bread being super fresh. Two of their signature dishes that would be worth trying are the Chicken Cyclone and Lamb Vindaloo. But everything on the menu is just excellent. What you will love almost as much is the staff. They are super friendly and always looking to helpful. Once you settle in, it won't take long for the comfort factor to kick in.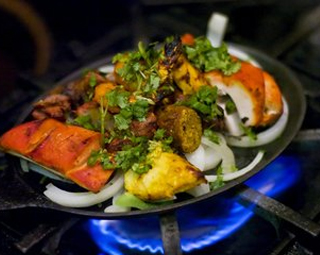 501 Bar and
Grill
500 S Saginaw Street
Flint, MI 48502
Phone number (810) 410-4406

---
What a concept. You have never experienced another place like this. It is art deco, modernistic and very inviting. There is a sophistication and flair that is very unique. The full service bar boasts plenty of craft beer on draught, a variety of wines and carefully crafted cocktails. In terms of food, there is a nice assortment of full-sized entrees and small plates that are perfect for sharing with your group. We highly recommend sampling their cheese ravioli, wow is all we have to say. The customer service is also excellent.
Lotus
Room
6004 Torrey Road, Suite H
Flint, MI 48507
Phone number (810) 655-6000

---
We really don't know where to begin with this place. You will absolutely love some of their specials which include a choice of chicken, beef, shrimp or any combination. The décor is very inviting and warm. But their signature dishes are unbelievable. We cannot say enough great things about their Imperial Garlic and Drunken Noodle. The meals are very reasonably priced and anything you order comes with a complimentary egg drop soup, crisp noodle and fried crab appetizers and Jasmine tea. Whether you are coming as a couple or as a family, you are going to leave completely satisfied.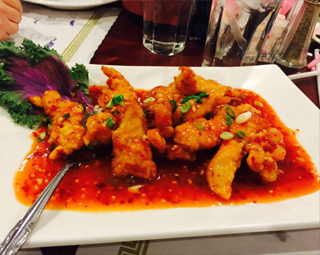 Hoffman's
Deco Deli
503 Garland Street
Flint, MI 48503
Phone number (810) 238-0074

---
This is one of those laid back atmospheres that you are going to absolutely enjoy. They also have an outdoor eating area for times of good weather. They have a wide variety of sandwiches and they are all very tasty and filling. You won't have to worry about the place being clean that is for sure. The price is right as well especially for the quality and and quantity of the food that you receive. Free wi-fi is a bonus benefit. The staff always aims to impress and they are always hopping around and making sure everything is meeting a high standard. This is a gem that you do not want to miss.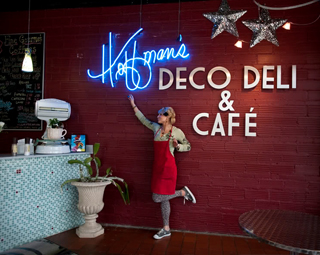 Events in & around the Area
First Frost Fine Arts & Craft Fair
Annual Flint Holiday Walk
YMCA Santa Run/Walk
Davidson Pumpkin Festival
Michigan Renaissance Festival
Flint Comix Secret Con
Flint Festival of Quilts
Fox 66 Fall Festival
Crim Festival of Races
Downtown Flint Carnival
Fenton Art Walk
Annual Wine Tasting