L

LimousineFlint.com - Local Nightlife Information

Don't visit the Detroit area without first trying these fantastic bars and restaurants! We've put together information on some of the best establishments in Detroit in hopes that you'll find destination for your next party bus trip. Keep in mind that we're here for all of your transportation needs!
Marais
17051 Kercheval Ave
Grosse Pointe, MI 48230
Phone number (313) 343-8800

---
European-trained Chef David Gilbert and his wife Monica have teamed up with award-winning Chef Garrett Lipar to open this formal, high end French restaurant in Grosse Pointe. The chefs aim for their restaurant to be key in defining Midwestern cuisine and bring world-class dining to Metro Detroit.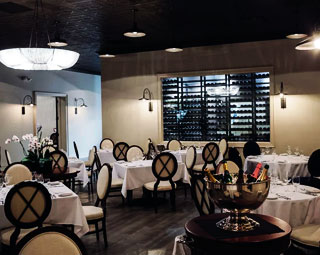 Central Kitchen + Bar
660 Woodward Ave
Detroit, MI 48226
Phone number (313) 963-9000

---
Central Kitchen + Bar features contemporary American cuisine in a casual and inviting environment. Their executive chef Christina Stanco has put a new spin on the classics using local, seasonal ingredients to create inventive flavor profiles using only the highest quality ingredients.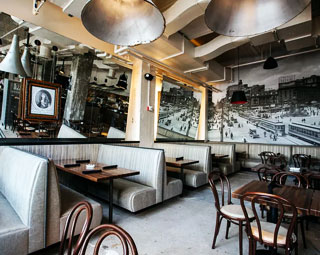 Townhouse Detroit
500 Woodward Ave
Detroit, MI 48226
Phone number (313) 723-1000

---
Townhouse has two locations in Birmingham and Detroit, where they feature inventive, contemporary American cuisine. Though the spotlight is firmly on their much hyped "Townhouse Burger" however their 300 plus bottle whiskey list also brings the crowds. Call ahead for dinner reservations.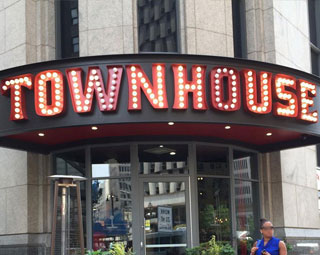 Antietam
1428 Gratiot Ave
Detroit, MI 48207
Phone number (313) 782-4378

---
While it is a very tight space, it is a beautiful one. This isn't a restaurant pretending to have something for everyone. Antietam is designed for those seeking an out-of-the-ordinary experience. No matter your entree Don't miss the rich chocolate ganache and whipped cream dessert.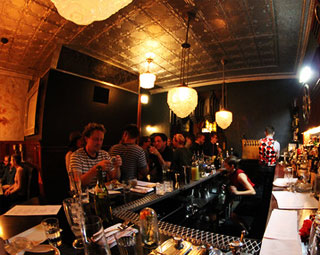 Selden
Standard
3921 2nd Ave
Detroit, MI 48201
Phone number (313) 438-5055

---
This restaurant was very hyped between announcement and the doors actually opening. Chef-owner Andy Hollyday (formerly with Michael Symons Roast) has lived up to it. The Detroit food scene is swiftly making a comeback, with the Selden Standard open, you can expect the competition to step up their game.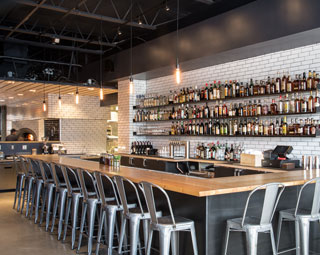 Gold
Cash Gold
2100 Michigan
Detroit, MI 48216
Phone number (313) 242-0770

---
Located in and named after the former pawnshop which they now inhabit is Gold Cash Gold, featuring rustic farm-style dishes created by chef Josh Stockton printed on a minimalist one-page that looks as though it was typed out on an old school typewriters. Gold Cash Gold is a very welcome addition to the Corktown area.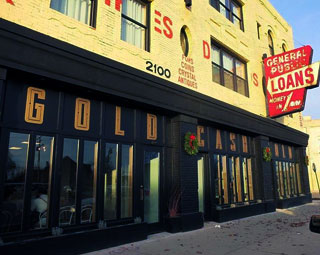 Events in & around the Area
North American Int. Auto Show
Autorama
MetroTimes Blowout
Opening Day at Comerica Park
Downtown Hoedown
Detroit Grand Prix
Common Ground Music Festival
Woodward Dream Cruise
Fash Bash
Detroit Jazz Fest
Dally in the Alley
America's Thanksgiving Parade