L

LimousineFlint.com - Local Nightlife Information

Don't leave the Flint area without first trying these fantastic bars and restaurants! We've put together information on all of the best establishments in Dearborn in hopes that you'll find a plethora of choices for your next party bus trip. Keep in mind that we're here for all of your bar hopping transportation needs as well!
Buddy's Pizza
22148 Michigan Avenue
Dearborn, MI 48124-2205
Phone number (313) 562-5900

---
Wow, has Buddy's come a long way since they first introduced that famous square pizza. Over time, they have introduced Sicilian style thin crust and gluten free pizza. But lest you think they are only about pizza, you also have options like pastas, burgers, sandwiches and more. You can count on only the freshest ingredients being used. Also, one of the secrets to their success is their dedicated, hardworking staff. They also give back to the community and you just can't beat that kind of heart, check them out soon.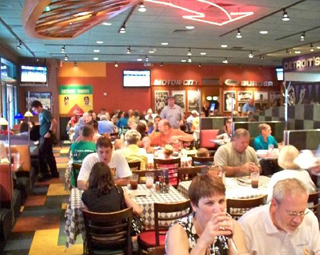 Al Ameer Arabic Restaurant
12710 West Warren Avenue
Dearborn, MI 48126
Phone number (313) 582-8185

---
This is a go-to destination for many people in the area who crave Mediterranean cuisine. This is a authentic Mediterranean experience at its very best. The food here is absolutely out of this world. When you think Al Ameer, you should think farm freshness. We realize that you might not think breakfast when you think about Mediterranean cuisine, but think again, this place has some amazing breakfast choices. The Shish Kabob is absolutely phenomenal and made-to-order. They also offer a premium juice bar from which you can get tasty smoothies, raw juices and more.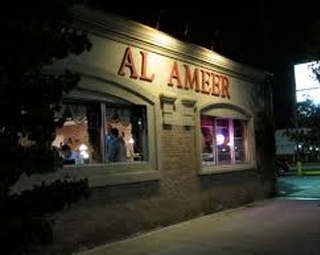 Miller's Bar
23700 Michigan Avenue
Dearborn, MI 48124-1823
Phone number (313) 565-2577

---
Everything at Miller's has been simplified. The way you order, the fare and the service. But all that means is you have a chance to really kick back and enjoy the famous juicy burger. Now, we realize that the burger alone is usually enough to satisfy any patron walking through the door. But you also need to have some onion rings, fries or chips, all three are an excellent complement to that awesome burger. This is a kick back establishment in that when you are finished you go up to the register and tell them what you had, no waiting for the bill. Nothing fancy, just awesome eating.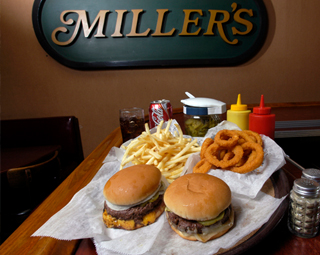 Giulio and Sons Restaurant
600 Town Center Driver
Dearborn, MI 48126
Phone number (313) 982-6830

---
We cannot recommend this place strongly enough. The food is just excellent in every way including presentation. There is truly something for everyone on this menu including great breakfast food which might be a shock to you. And no worries about getting enough food to satisfy you because there will be no issue with that. The lobster bisque is absolutely unbelievable. Another great recommendation is the filet, the cuts of steak are flawless and are substantial. The staff is friendly and very attentive to yout every need.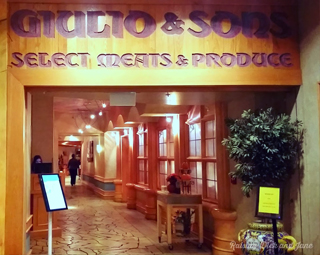 Roman Village
9924 Dix
Dearborn, MI 48120-1530
Phone number (313) 842-2100

---
There is something about Italian food that is not only comforting but you feel that it needs to be authentic. And in the case of Roman Village, is has been owned by the same family since 1964. That means consistency and that means family friendly. There is a pasta factory in the dining room which is a major plus for patrons because the pasta is made daily. Also, check out the imported espresso or cappuccino. All of the entrees are made from old school family recipes prepared and served by a dedicated staff. This is the place to be for amazing comfort food.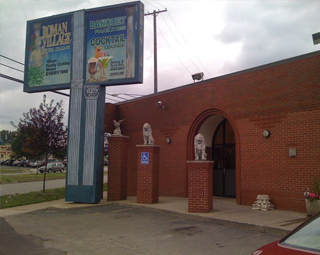 Andiamo's of Dearborn
21400 Michigan Avenue
Dearborn, MI 48124
Phone number (313) 359-3300

---
The goal here is very simple, deliver the finest Italian cuisine by using the freshest seasonal ingredients and preparing them from scratch each and every day. We promise you that this place will exceed all of your expectations. Count on this, when you visit a fine dining establishment like this, you are going to be served your entree cooked to perfection. The service is exceptional as they bend over backward to make sure your experience is the very best it can be. The atmosphere is very inviting and warm and will leave you absolutely speechless.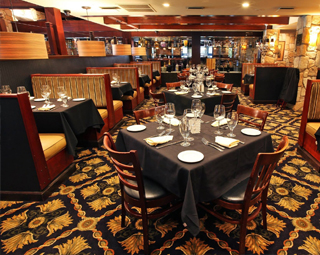 Events in & around the Area
First Frost Fine Arts & Craft Fair
Annual Flint Holiday Walk
YMCA Santa Run/Walk
Davidson Pumpkin Festival
Michigan Renaissance Festival
Flint Comix Secret Con
Flint Festival of Quilts
Fox 66 Fall Festival
Crim Festival of Races
Downtown Flint Carnival
Fenton Art Walk
Annual Wine Tasting