L

LimousineFlint.com - Local Nightlife Information

Don't leave the Flint area without first trying these fantastic bars and restaurants! We've put together information on all of the best establishments in Canton in hopes that you'll find a plethora of choices for your next party bus trip. Keep in mind that we're here for all of your bar hopping transportation needs as well!
Palermo Pizzeria & Restaurant
44938 Ford Road
Canton, MI 48187-2939
Phone number (734) 455-5210

---
Here is the plan. Sit down, order a pizza, some bread sticks and your beverage of choice. This will lead to one thing, an amazing experience in every way. Let's face it, when you go out for food , one of the thing you expect is consistently great food and service and that is exactly what you will receive here. If you are really hungry, no worries, you can order the jumbo. It is absolutely huge and will serve more people than we can count. And we promise you, you don't have to break the bank to have a great experience here.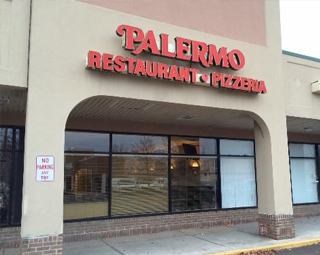 Hayden's Grill and Bar
39895 Ford Road
Canton, MI 48187
Phone number (734) 895-3388

---
Any conversation that starts with the words great macaroni and cheese has to be worth a try don't you think? Well, this venue has that and much much more. What an awesome grill and bar. The food is absolutely cooked to perfection. You will want to check their menu and their monthly specials because they usually have a deal that you will want to take advantage of. One of the great things they will do for you here is they will let you sample a craft beer before ordering it. The décor is very upscale which is all part of making you feel like a special and honored guest.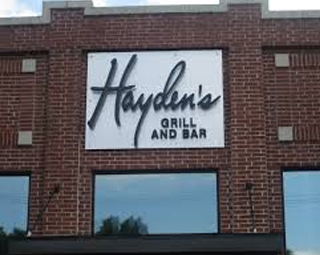 Szechuan Canton Restaurant
45188 Ford Road
Canton, MI 48187-2910
Phone number (734) 459-3960

---
The number one priority here is quality. So, if you are in the mood for some great Chinese food, make a visit as soon as possible to this establishment which has very affordable Chinese cuisine. Believe it or not, this venue has over 140 lunch and dinner entrees including chicken, seafood, beef, pork, duck, noodles and much more. Their signature dishes include General Tsou's Chicken, Crispy Shrimp, Peking Duck and Curry Noodles. Throw on top of that some of the best cocktails that you are ever going to taste and you have a place that you need to step inside of very soon.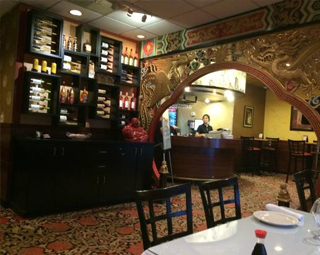 Carrabba's Italian Grill
1900 N Haggerty Road
Canton, MI 48187-3794
Phone number (734) 844-7400

---
You don't want to miss out on this special experience. The staff is simply amazing and they will make sure that everything is taken care of to your absolute satisfaction. The old standbys are here of course but there are some very unique menu items that you may never have heard of before. If you have questions, don't hesitate to ask your server because they are extremely knowledgeable about everything they cook here. From steaks to pasta, everything is delicious. Expect to leave this venue completely satisfied.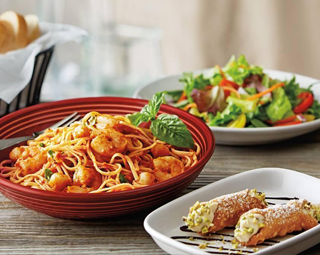 Neehees
45656 Ford Road
Canton, MI 48187
Phone number (734) 737-9777

---
This family-owned operation is committed to bringing you the finest and freshest Indian street food. You may have been to an Indian restaurant before, but believe us when we tell you that this place is very different. Everything that comes out of the kitchen is quality checked. You will have a choice between the most flavorful chaat dishes, indo Chinese fusion and south Indian dosa. After your spicy dinner is over, try some homemade ice cream, you will be amazed by how much the contrast will bring a smile to your face.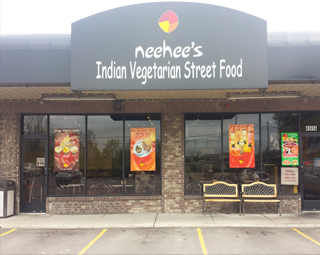 Rose's Restaurant
201 N Canton Center Road
Canton, MI 48187-2901
Phone number (734) 981-9904

---
How many different ways can we say yummy. From spaghetti and meatballs to deep dish pizza to Straccistella Soup, this place has so many tasty options that you are going to be in food heaven. You really can't go wrong with anything but if you are unsure have a discussion with your server. They know the menu like the back of their hands and they can tell you what the menu items are that you might be wondering about. The portions are huge and the hot bread is unbelievable, what more do we need to say?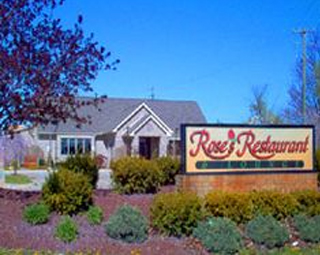 Events in & around the Area
First Frost Fine Arts & Craft Fair
Annual Flint Holiday Walk
YMCA Santa Run/Walk
Davidson Pumpkin Festival
Michigan Renaissance Festival
Flint Comix Secret Con
Flint Festival of Quilts
Fox 66 Fall Festival
Crim Festival of Races
Downtown Flint Carnival
Fenton Art Walk
Annual Wine Tasting