L

LimousineFlint.com - Local Nightlife Information

Don't leave the Flint area without first trying these fantastic bars and restaurants! We've put together information on all of the best establishments in Allen Park in hopes that you'll find a plethora of choices for your next party bus trip. Keep in mind that we're here for all of your bar hopping transportation needs as well!
Moro's Dining
6535 Allen Road
Allen Park, MI 48101-2001
Phone number (313) 382-7152

---
You have to watch for it or you will miss this establishment. But believe us, that is the last thing that you want to do. You are going to love the warm and inviting ambiance. And you are going to see something here that you just don't see every day. The waiters actually wear tuxedos and the busboys wear white coats. So, this is classy dining at its finest. They even stand by your table and toss and dress your salad. And of course with this kind of restaurant comes some very fine food including Beef Marsala, Shrimp Bordelaise and Veal Scaloppini.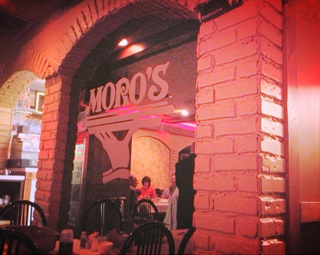 Gus and Us Grill
17445 Hamilton
Allen Park, MI 48101
Phone number (313) 359-2700

---
Sometimes you just need that place where you can go and talk or chill out for awhile. This place certainly fits the bill for that purpose and more. The menu is varied which is a great thing for patrons. They offer everything from fish and chips to gyros to liver and onions. The breakfast offerings are amazing. The service staff is very fast and attentive and will make sure that your coffee never reached the bottom of your cup. Don't be shocked when you see the parking lot full because it is a very popular place but even if you have to wait it will be worth it.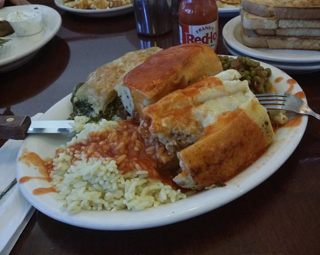 Major Tomato
6547 Allen Road
Allen Park, MI 48101
Phone number (313) 254-9146

---
Let's start by talking about their pizza. They serve up some of the most amazing pizza pies that you are ever going to experience. The secrets are really simple but they work real well. They only use the best ingredients and they go organic whenever possible. The crust is the thin kind which just goes perfectly with how they do it here. If you are feeling something other than pizza, they also have hot dogs and burgers. But for the complementary food of all time, make sure you get some of what they call french fries. They are actually made from sweet potatoes.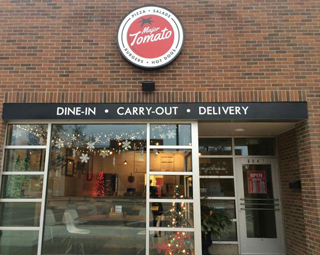 Thai Vylai
6555 Allen Road
Allen Park, MI 48101
Phone number (313) 768-5324

---
You probably didn't think there was authentic Thai cuisine in the Downriver area. But surprise, surprise, here it is. We have to tell you about the crunchy rolls that they offer, talk about wanting to stuff as many as you can into your mouth. But don't because you don't want to fill up on an appetizer and miss some of the main entrees. Order the Thai curry noodles, you will not be sorry. The portion sizes are really large and their sauces give you a chance to make your food as hot and spicy as you want it to be.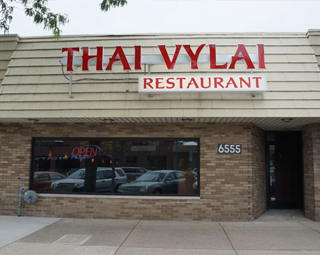 Angelina's Mexican Restaurant
8425 Allen Road
Allen Park, MI 48101-1429
Phone number (313) 216-7181

---
It is time for some fresh Mexican dishes. And the next time you fell that pull, move in the direction of Angelina's and check some botanas or fajitas or tacos. The delicious flavors you find here will be bursting in your mouth and you are not even going to know how to react everything is so good. It is a family-friendly atmosphere and a very personable staff who will make sure your every need and want is taken care of. The only thing we advise you to do is to time your visit because it is not that large and it is extremely popular.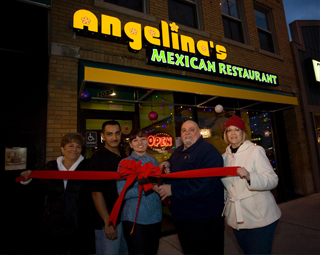 O Henrys
3000 Enterprise Drive
Allen Park, MI 48101
Phone number (313) 271-7170

---
Potato skins may seem like an odd item to rave about, but as an appetizer they are so well done here as they are crunchy and ooze with cheese, they are definitely worth mentioning and recommending. The interior and décor is very interesting and different as you will be able to take a gander at many unique antiques. So, no doubt you are going to love the setting. You are also going to love the full bar and the bartenders who are not only talented but treat each patron with the utmost respect. All of the food is homemade and the menu offers something for everyone.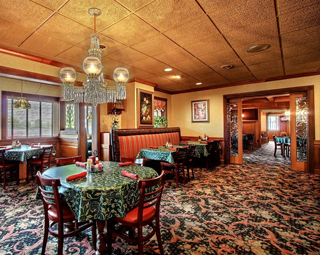 Events in & around the Area
First Frost Fine Arts & Craft Fair
Annual Flint Holiday Walk
YMCA Santa Run/Walk
Davidson Pumpkin Festival
Michigan Renaissance Festival
Flint Comix Secret Con
Flint Festival of Quilts
Fox 66 Fall Festival
Crim Festival of Races
Downtown Flint Carnival
Fenton Art Walk
Annual Wine Tasting